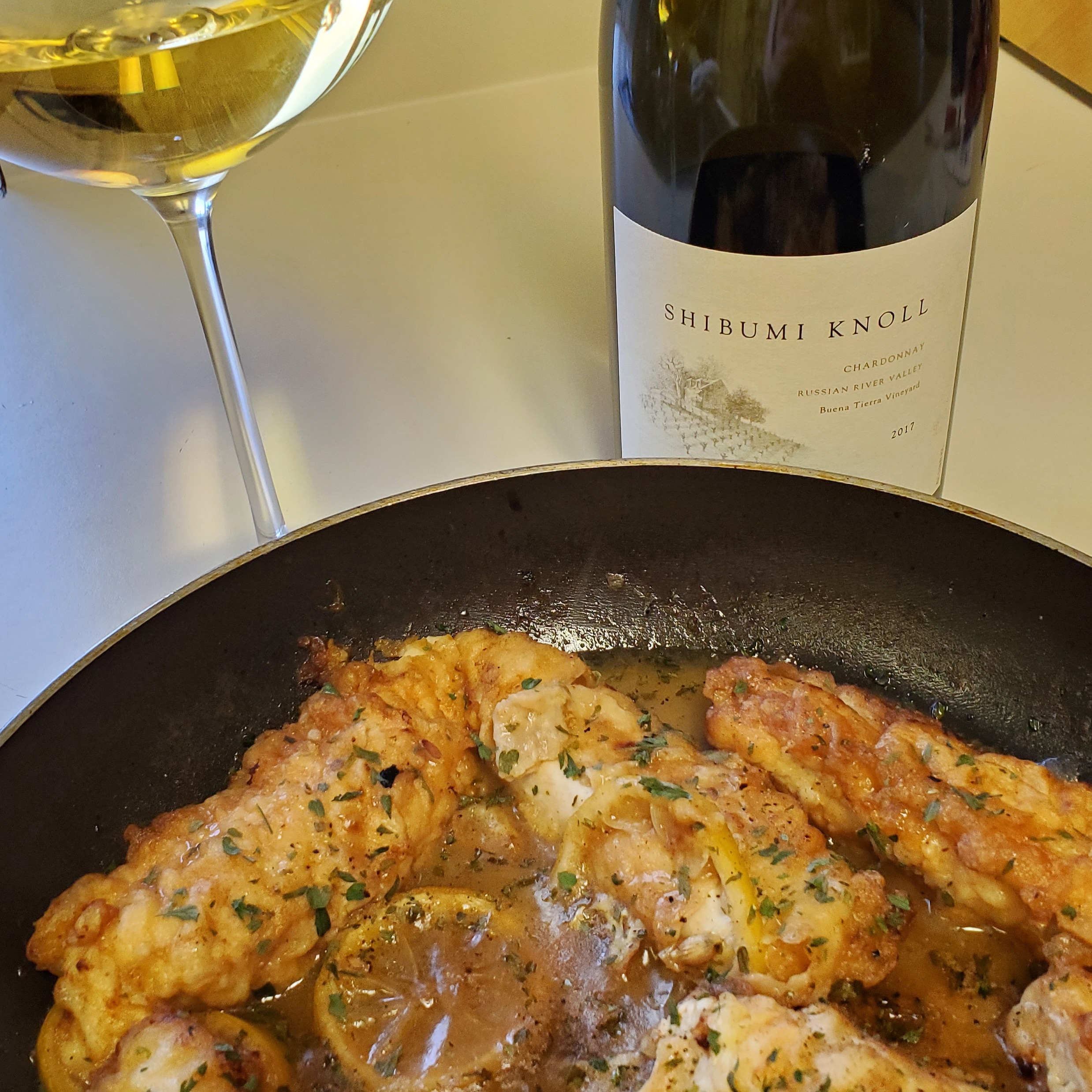 Chicken Francese recipe to pair with the 2017 Chardonnay or any of our delicious Chardonnay
Ingredients
1lb Chicken tenders
Flour
½ tsp Salt
½ tsp Pepper
1 tsp garlic powder
2 eggs
Olive oil
1 Lemon
1/3 cup Lemon juice
¾ cup white wine (we suggest Shibumi Chardonnay)
1 cup Chicken broth
2tbsp butter
Directions
Pour flour and garlic powder in shallow plate. (Enough flour to dredge the chicken)
In a separate shallow bowl, beat eggs, salt, pepper and a teaspoon of lemon juice together.
Heat a frying pan with canola or olive oil on medium heat. Add enough oil to coat the bottom of the pan. The chicken should not be immersed in oil.
Dredge the chicken tenders in the flour and then coat in egg mixture. Add the coated chicken to the hot oil pan and cook until brown and crispy on each side.  Once cooked, remove the chicken and place on paper towel lined platter to absorb any oil.
Cut the lemon in round slices and add to the pan. Saute the lemon until slightly brown and gradually whisk in chicken broth, wine and lemon juice. Simmer for a couple of minutes until a slight boil then add butter and some flour into pan. Stir until a sauce is created.  Add chicken back to pan, add parsley to the dish and cook on low for a couple of minutes.  Serve over couscous for a delish meal.